General Sessions
AHRMM20+ will be held in Central Time (CT).
Opening Keynote | Tuesday, September 22 | 5:00 – 6:00 P.M.
Same, but Different: How COVID-19 Is Transforming the Supply Chain Professional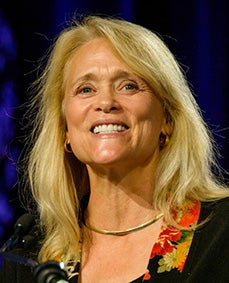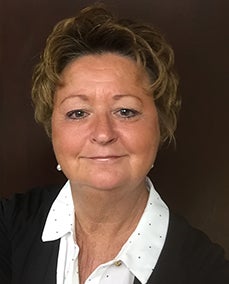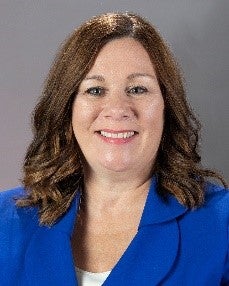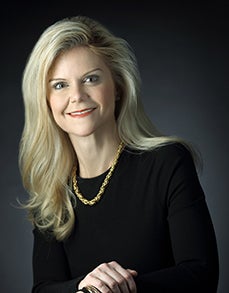 In this session, top health care supply chain leaders will discuss how responsibilities and decision making changed during the COVID-19 pandemic and how that will affect their teams moving forward. Leaders will share their greatest takeaways and how future operations will work differently for sustainable success.

MODERATOR:
Karen Conway, Vice President, Healthcare Value, GHX
PRESENTERS:
Teresa L. Dail, RN, BSN, CMRP, Chief Supply Chain Officer, Vanderbilt University Medical Center and President, Vanderbilt Supply Chain Solutions, Vanderbilt Health Purchasing Collaborative & Carefluent, Vanderbilt University Medical Center

Mary Beth Lang, ScD, Chief Supply Chain and Procurement Officer, Kaiser Permanente

Lisa Ishii, MD, MHS, Senior Vice President of Operations, John Hopkins Health System
Learning Outcomes
Recognize the rapid changes in operations and decision making that affected supply chain teams during the COVID-19 pandemic

Identify specific changes derived from the pandemic that can improve health care supply chain operations

List methods that health care leaders can use to manage teams for success
Karen Conway works to advance the role of the supply chain as a critical enabler of a value-based health care system. As Vice President, Healthcare Value for Global Healthcare Exchange (GHX), Conway applies her extensive knowledge of supply chain operations and systems thinking to align processes, data and incentives across the health care ecosystem and generate evidence on what improves the health of people and populations and the performance of organizations upon which an effective health care system depends. Conway is past national chair of AHRMM, and serves on the boards of the Strategic Marketplace Initiative (SMI) and the Bellwether League, the GS1 Global Healthcare Leadership Team, the expert advisory council for the Supply Chain Advancement Network in Health, and the health care advisory board for CAPS Research. She is a co-author of the global leadership book, Leading from the Edge, a contributing author to eBusiness in Healthcare, and a monthly columnist on "Standard Practices" in health care. Conway holds a Masters in the Science of Healthcare Delivery from Arizona State University and a bachelors degree from The Colorado College.
Teresa L. Dail is the Chief Supply Chain Officer for the Vanderbilt University Medical Center Clinical Enterprise as well as the President of the Vanderbilt Health Supply Chain Solutions, Vanderbilt Health Purchasing Collaborative which is a group purchasing organization and Carefluent Connect which is a patient focused organization that provides services to across the continuum of care. Teresa has a diverse background beginning in the clinical realm from ICU and Perioperative leadership to Practice Administration. Teresa started her supply chain career as a Clinical Resource Manager introducing the concept of value analysis and clinical collaboration to a seven hospital system. Teresa currently has responsibility for all strategic as well as day to day operations from Procure to Pay through supply chain logistics for the Clinical Enterprise. She also has responsibility for a number of ancillary departments. She is Chair of the Executive Committee for the Medical Economics Outcome Committee working in collaboration with 6 medical directors to evaluate new products/technology, clinical variation and impact to outcomes, as well as margins, utilizing a clinically integrated approach. As President of three wholly owned LLC's, Teresa works to bring strategies to other healthcare organizations which have proven effective at Vanderbilt. Teresa has co-authored an article with two physicians on Value Based Purchasing of Medical Devices as well as publishing multiple articles or speaking on the strategic role of supply chain, the importance of a clinically integrated approach and the utilization of data to drive decision making. She is a graduate of Jameson Memorial Hospital School of Nursing and Florida Southern College. She is a recent past chair of the Board of AHRMM, a member of the Tennessee Chapter of AHRMM and a member Sigma Theta Tau Honor Society for Nursing.
Mary Beth Lang joined Kaiser Permanente in March as the VP, Chief Supply Chain and Procurement Officer. She is a recognized for consistent success in developing clinically driven supply chain analytics, processes, and procedures to streamline health care operations, and enhance margin performance. Prior to joining KP, Mary Beth was Executive Vice President for Cognitive Analytics and Computing for Pensiamo, Inc., and the Vice President of HC Pharmacy Central, Inc., at UPMC in Pittsburgh, PA Lang obtained her Doctor of Science (DSc) in Information Systems and Communications from Robert Morris University, where she researched physicians' perceptions of changes to provide care delivery under healthcare payment reform. She holds a Master of Public Policy and Management in healthcare from Carnegie Mellon University and a BS in Pharmacy from the University of Pittsburgh. She is a licensed, registered Pharmacist in the state of Pennsylvania. In addition, she has completed two certificate programs, the UPMC Data Analytics program from Carnegie Mellon University Heinz College of Information Systems Management and CMRP, Certified Materials & Resource Professional, certificate from the American Hospital Association.
Dr. Lisa Ishii, Professor of Otolaryngology-Head & Neck Surgery, is Senior Vice President for Operations for Johns Hopkins Health System (JHHS). In this role, she oversees Health System Operations and health system integration activities. Her Operations Office supports JHHS Supply Chain; JHM Ambulatory Surgery Centers; Johns Hopkins Service Line development and implementation; and Johns Hopkins Language Access Services. At the national level Dr. Ishii served as the Research & Quality Coordinator and Board of Directors member for the American Academy of Otolaryngology-Head & Neck Surgery. She chaired the Registry Task Force that developed the specialty's first qualified clinical data registry, Reg-ent. She now serves on the Regent Executive Committee, and focuses on supporting the systematic collection of standard data elements and development of meaningful performance measures. Dr. Ishii is also an elected member of the American Academy of Facial Plastic & Reconstructive Surgery (AAFPRS) Board of Directors. She serves in the dual of roles of Associate Editor and Statistical Editor for her specialty journal, JAMA Facial Plastic Surgery.
General Session | Tuesday, September 29 | 12:00 – 1:00 P.M.
Data: The Invisible Chink in Supply Chain's Armor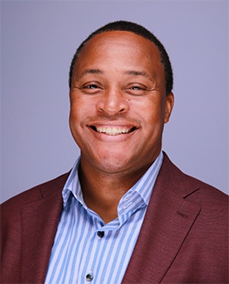 It is well documented that COVID-19 exposed the fragility of health care supply chains. What is not well-understood is how to address those points of fragility and what might be some of the underlying issues that go beyond supply network structures. Consistently, supply chain leaders are clamoring for improved visibility. But is visibility the chink in supply chain's armor or is the chink something that is typically beyond supply chain's control. In this session, we will discuss the invisible chink and how supply chain can work with other leaders across the organization, as well as partners within its supply network, to remedy the crack in its armor.

Learning Outcomes:
Describe the data areas in high demand for supply chain excellence

Explain what is meant by data strategy

Determine which type of data strategy is more appropriate for their organization

Leverage the technology adoption pyramid to guide supply chain modernization efforts
Dr. Randy V. Bradley is an Associate Professor of Information Systems and Supply Chain Management in the Haslam College of Business at The University of Tennessee and EVP of Digital Transformation for Life Sciences for the Bio Supply Management Alliance (BSMA). He holds a Ph.D. in Management of Information Technology (IT) and Innovation, an M.S. in Management Information Systems, and a B.S. in Computer Engineering, all from Auburn University. Dr. Bradley is a preeminent global thought leader and highly sought-after speaker for professional and corporate conferences and events. As a supply chain and an IT strategist, he offers keen insights and practical guidance on leveraging emerging tech, digital business transformation, supply chain digitalization, and the strategic application of analytics. Dr. Bradley's insights have been chronicled in Bloomberg Law, Thrive Global, Business Wire, MarketWatch, SupplyChain247, Supply Chain Dive, DC Velocity, MHI Solutions, Healthcare Purchasing News, and HealthPRO News, among others. He has 20+ years of industry experience, has consulted for and advised federal, state, and multinational organizations and companies both domestically and abroad, and his works and insights have been documented in more than 100 articles, book chapters, columns, and proceedings of national and international practitioner and academic meetings and conferences.
General Session | Tuesday, October 6 | 12:00 – 1:00 P.M.
The Impact of COVID-19 and the Outlook for the Future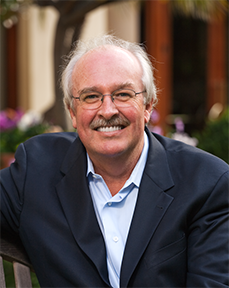 Leading futurist Ian Morrison, PhD, reviews key trends affecting politics, policy, economics and the strategic response of health care stakeholders nationally to the COVID-19 crisis. A series of seven scenarios of how the health system may evolve will be shared with the implications for hospitals and other health care stakeholders identified.
Ian Morrison is an internationally known author, consultant, and futurist specializing in long-term forecasting and planning with particular emphasis on health care and the changing business environment. He combines research and consulting skills with an incisive Scottish wit to help public and private organizations plan their longer-term future. Ian has written, lectured, and consulted on a wide variety of forecast¬ing, strategy, and health care topics for government, industry, and a variety of nonprofit organizations in North America, Europe, the Middle-East and Asia. He has spoken to a range of audiences from the boards of Fortune 100 companies to the Chinese Academy of Social Sciences in Beijing. Ian has worked with more than 100 Fortune 500 companies in health care, manufacturing, information technology, and financial services. Recent client sponsors include CVS Health, Kaiser Permanente and the Mayo Clinic. He is a frequent commentator on the future for television, radio, and the print media. In 2018 Ian received the American Hospital Association's Board of Trustees Award, for his more than 20 years of service to the AHA and the health care field.

Closing General Session | Thursday, October 8 | 12:15 – 1:15 P.M.
Becoming the Supply Chain Leader of Our Future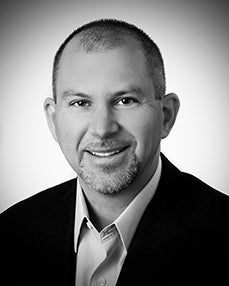 As COVID-19 tested the operational resilience of our health care supply chain, we also gained powerful insights about our collective leadership preparedness. The health care supply chain became front-page news as our strengths and vulnerabilities surfaced, and every supply chain leader now has the undivided attention of their C-suite.

So now what? What will you do with your voice? How will you advance supply chain's strategic agenda? How will you KEEP your seat at the table? It's our moment of truth, and this is no time to play small.

Joe Walsh, of Supply Chain Sherpas, will summarize interviews and survey results with more than 250 supply chain leaders to help you:
Identify the essential elements of supply chain's strategic agenda

Identify new sourcing, purchasing, and logistics strategies, which are evolving as health systems apply lessons learned from COVID-19

Learn how to build relationships and engage executives for success

Understand the competencies and attributes necessary for leading the supply chain function of today and tomorrow (you will also get access to the enhanced "2020 Supply Chain Leader of our Future" survey results to help inform your professional development investments)
Joe Walsh is a values-driven leader with a 20-year track record of leading supply chain transformations and new business development ventures at organizations within healthcare and beyond. Joe has served as Intermountain Healthcare's Chief Supply Chain Officer and as Pensiamo's EVP of Operations. Joe believes talent is the most important and impactful investment for any healthcare company. Joe founded Supply Chain Sherpas to help elevate the collective capabilities of our industry's nextgen, emerging, and incumbent leaders. Solutions include executive coaching, leadership development, education programs, and advisory services.